Chief Bill Whitworth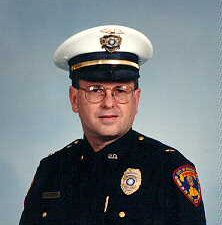 OUR MISSION STATEMENT:
The mission of the Richmond Police Department is to improve the quality of life for all who live in, work in or visit our community by delivering professional, effective police service. Members of the Richmond Police Department are dedicated to accomplishing this mission by: Protecting the person, the property and the constitutional rights of the people we are hired to serve; Maintaining public peace and order through the fair and impartial enforcement of the law; Promoting cooperation and trust between our organization and the community; Working in partnership with the community to develop innovative solutions for persistent problems; Conducting public business efficiently and effectively; Valuing our employees as our most important resource; and Facing the future with a spirit of optimism and innovation .
WE CAN MAKE A DIFFERENCE!
Our effectiveness in accomplishing this mission will be measured by the absence of fear of crime in our community and by the level of respect for our efforts.
Please feel free to contact us at the following E-Mail addresses with any questions about the department or if you have information on any crime:
Richmond Police Department, General Delivery
Chief Bill Whitworth
Lt. Steve Waterbury
Sergeant Brian Culpepper
Criminal Investigation DivisionA