Richmond Citizen's Police Academy Homepage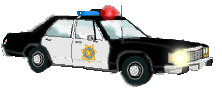 The Richmond Citizen's Police Academy (CPA) is a program designed to give the participants a working knowledge of the Richmond Police Department and the criminal justice system. Classes are held at various locations making for an interesting and informative program.
One of the goals of the Citizen's Police Academy is to interact with your police officers and get to know them on a personal level. During the program class participants will be allowed to ride along with officers on patrol.
Community Oriented Policing plays an important and vital role in reducing crime through community participation. Therefore, the Richmond Police Department instituted the CPA to improve communication and obtain citizen input and support.
The CPA is made up of a cross section of the community. The classes represent various community organizations, businesses, the media, and the general public.
To enroll in a class, please contact the Richmond Police Department, 600 Preston, Richmond, TX 77469 or call 281-342-2849 and talk to Sgt. Brian Culpepper.